About Fun Pics Photo Booth Rentals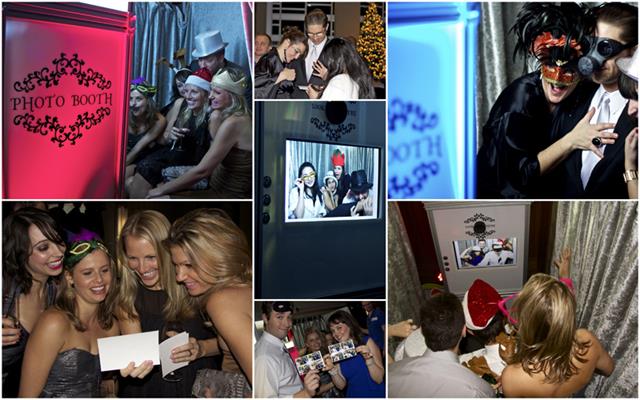 Fun Pics Photo Booths is a locally owned family business based out of Springfield, Missouri. We serve Springfield, Branson, Lake of the Ozarks, Lebanon, Joplin, and the rest of the Ozarks. We offer high quality photo booth rental services at reasonable prices
Our mission is to provide the best quality photo booth service for Weddings, Anniversaries, Birthdays, Corporate Events, School Functions, Sweet 16 Parties, Holiday Parties, and everything in between. We strive to provide you with the best customer service in the 417 area. We want your event to be hassle free!
Our high resolution high speed photo printer gets your photo to your guests in seconds. Our booth has the best quality Canon DSLR 18 megapixel camera on the market. Our booth is a sharp looking stylish real photo booth experience for your event.
LIFE IS NOT MEANT TO BE BORING! CALL FUN PICS TODAY!
Schedule your event today
Common Photo Booth Rental Questions
What Kinds of Events Would I Use a Fun Pics Photo Booth Rental for?

Wedding Receptions
Parties
Birthdays
Anniversaries
Family Reunions
Sweet Sixteen Parties
Proms and Dances
College Formals-Events
Balls-New Years Eve Gatherings
Company Holiday Parties and Picnics
Fundraisers for Non-Profits
Graduation Parties
Conventions & Trade Shows
High School Reunions
How does the Photo Booth Work?
You and your guests pick out cool props and sit down in the booth on a sturdy comfy bench. Press a button to start and the fun begins. An LCD Computer Screen allows you to see yourselves and provides a 5-6 second countdown for each pose being captured. The screen will tell you when everything is finished and by the time you get out of the booth your photos will be waiting for you. It really is that easy!
Each photo is either a 6×2 inch strip or a 6×4 postcard. They include 4 poses and a heading with the couple's name, event date, event name, place or logo.
How Far in Advance Do We Need to Book Our Event?
The simple rule is the earlier the better. During the peak Wedding Season April-October and Christmas Season, we often book a year in advance. School and university balls-dances, graduations as well as holiday parties are another peak time.
A $200 non refundable booking fee will secure your date. Please contact us to check availability for your Fun Pics Photo Booth Rental Service
Why is a Fun Pics Photo Booth Rental Service Better than other 417 Photo Booth Rental Services in the Springfield Area?
Our booth has sturdy hard sides and is not a cheap tent. It features an outside flat screen that shows a slide presentation of the all the pics taken that night and features an inside computer flat screen that shows the guest what their photo looks like before each photo is taken. We have a professional high quality photo printer that prints photos in 7 seconds. Our camera is a high end Canon Rebel T3 EOS camera with an eighteen megapixel digital lens. Our photos are such high quality that you can enlarge them very easily. Photos are clean and crisp not burly. Each photo booth rental is attended to by two well dressed personable staff members.
Do You Provide any Props?
Fun Pics has one of the largest collections of photo booth props available in Southeast Missouri. Hats, Glasses, Thor Hammers, Mustaches, Lips, Boas, Viking Horns, Swords, Light Sabers, Star Wars Laser guns, Masks and many more.
Do you offer a Keepsake Photo Memory Album?
Fun Pics Photo Booth offers three different photo booth memory books that we can customize to your liking. Our premium memory book is a handmade leather book with handmade paper on the inside with personalized charms on the outside. This handmade book can also be used as a guest book for receptions.
Do You Get Copies of the Photos?
If you opt for a photo memory book, you will receive a guest signed copy of each photo taken. Also, you will receive a digital DVD of all the prints taken at your event. We can run a slide show at the end your event for all the guests if you like.
Photo images are posted to our website Funpicsphotobooths.com for all your guests to view after the event as well. You do not have to pay any extra fees for these photos. Also, you can take your DVD copy of the images of all the prints taken that night and make your own online photo books and collage books. Some wedding couples use the j-peg images to make enlarged framed photos to give as thank you gifts to groomsmen, bridesmaids and family members.
How many guests can fit in a Fun Pics Photo Booth?
Our photo booth has a heavy duty metal bench that can hold three to four people up to 450 pounds. Also, guests can stand behind the bench and on the sides. If we remove the curtains and make the booth an open photo booth tower, we can get over 20 people in a photo.
Does Fun Pics Offer an Open Photo Booth?
Yes! We offer an Open Photo Booth tower with no curtain and guests can stand in front of the Camera Tower. This is often referred to as a Red Carpet Booth. The background can be customized to the name or color of the Event and a Red Carpet is placed in between the tower and the backdrop.
Do you have any advice for customers looking to rent a photobooth in Southeast Missouri Springfield, Branson, Joplin, 417 Area?
Is the photo booth a handmade plastic pipe creation with a curtain, a cheap tent or is it a real professional made, heavy duty tower with a profession look and a nice heavy duty curtain?
Ask the tough questions like why does your photo booth rental service cost less than other photo booth rental services?
Does the photo booth rental service meet with you in person, take a deposit and reserve your date with a signed contract or just a verbal yes over the phone? Which do you want on your event day? Or a cheap coupon offer from the internet?
Are the photos taken with a cheap camera?
You and your guests will be looking at these photos forever. Cheaper often means cutting corners including the sacrificing of customer service, quality, and reliability. Forever is a long time to live with poor quality photos. You cannot recapture those fun moments! Choose Wisely.
As the Owner, what do you like the most about Fun Pics Photo Booths?
We enjoy capturing those special fun moments of people's lives and recording it forever! Making lasting memories for hosts and guests! Photo Booths are fun and bring a lot of life and action to any event! We especially love providing those special memories for brides and grooms on their special day!
What has been your favorite Photo Booth event or events?
We once did a Photo Booth Rental Service during the Christmas Holidays for a local Down's Syndrome Support Group. The Smiles on the kid's faces and their families was very special. We also did a Photo Booth Rental Service at a birthday party for a young eight year old boy with Down's Syndrome and Autism who could not talk. He loved the photo booth so much that he photo bombed most of the kids and their families that were invited to the event!
To schedule your event today Contact Fun Pics Photo Booth @ 417 501-9886
Fun Pics Photo Booth Rentals
Fun Pics For Those Special Memories That Last a Lifetime!